Image Analysis Group
IA-Group is a strategic partner to bio-pharmacutical companies. We bring extensive therapeutic knowledge and regulatory expertise in strategic use of clinical imaging to enhance understanding of the mode of action, to increase the efficiency of clinical decisions and to accelerate drug development. IA's operations team leverage our global footprint and the next-generation cloud based proprietry platform Dynamika to de-risk trial execution and to ensure data quality and integrity. Our venture arm pioneer unique targeted investment and risk-sharing models to enable our clients to reach the next value inflection point faster. We fuse decades of theraputic insight and agile culture to meet today's speed and high standard of therapeutic innovation.
Dr Diana Roettger
Head of Scientific and Medical Affairs

Inivata
Inivata is a leader in liquid biopsy. Its InVision® platform unlocks essential genomic information from a simple blood test to transform the care of cancer patients. The Company's technology is based on pioneering research from the Cancer Research UK Cambridge Institute, University of Cambridge and backed by multiple high calibre publications. Its lead product, InVisionFirst™-Lung, is commercially available and provides molecular insights that enable clinicians to make more informed treatment decisions for NSCLC patients.
Prof Clive Morris
Chief Executive Officer
Dr Thomas Schlumpberger
VP Business Development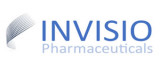 Invisio
At Invisio we are creating innovative medicines helping to transform peoples' lives, developing partnerships, working alongside organisations to ensure best care solutions are available as broadly as possible. Modern medicine involves tailoring the right therapy for the patient to ensure best results. We offer customers Pharmacogenetic Testing, an Adherence Monitoring App, and two oral liquid versions of medications for motor and non-motor symptoms of Parkinson's Disease, Stroke, MS, ALS and TBI.
Dr Bill Garner
Medical Director
Mr Al Hansen
Chief Operating Officer